Step-by-step instructions on changing the fraud settings in your Authorize.net gateway.
It is important to review your fraud settings in Authorize.net in order to ensure they are appropriate for your organization. If a transaction triggers a fraud filter it will be held in your gateway until you approve it for processing or void it if you believe it is fraudulent. If a transaction is not approved or voided within 30 days it will expire and you will have to reach out to the cardholder if you need to rerun the transaction.
For a detailed video that reviews the different filters one by one, click here: https://www.useloom.com/share/00f60f1f3701439e8ada477ab77e67f4
Step 1: Log-in to the Authorize.net gateway, and click on the Advanced Fraud Detection Suite (AFDS) from the home page.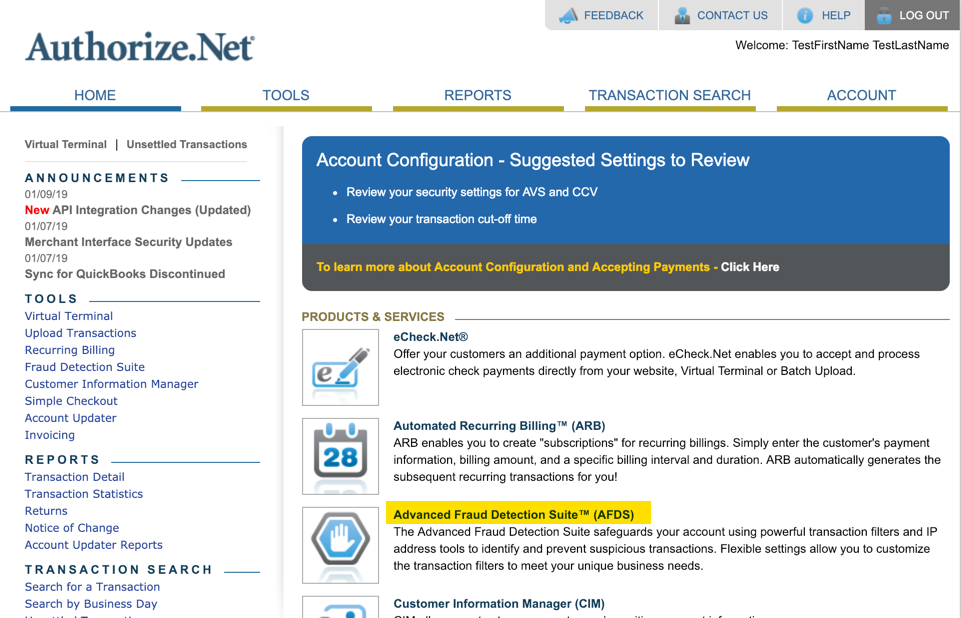 Step 2: Click on each type of fraud filter to understand its purpose and triggers.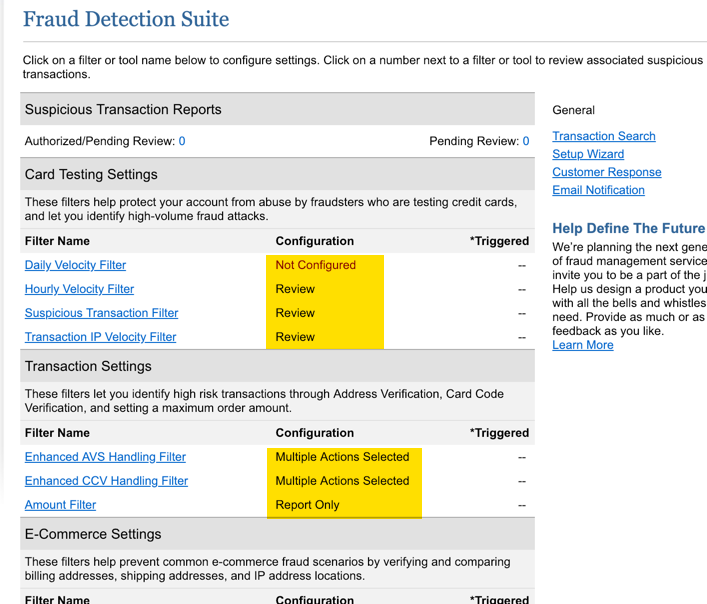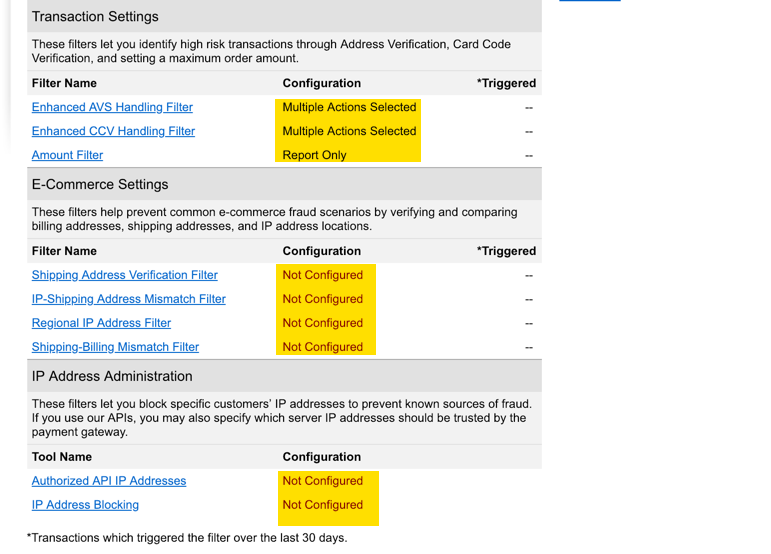 Step 3: Elect whether or not to enable the selected filter and if enabled, determine what action the gateway should take when a transaction triggers the filter.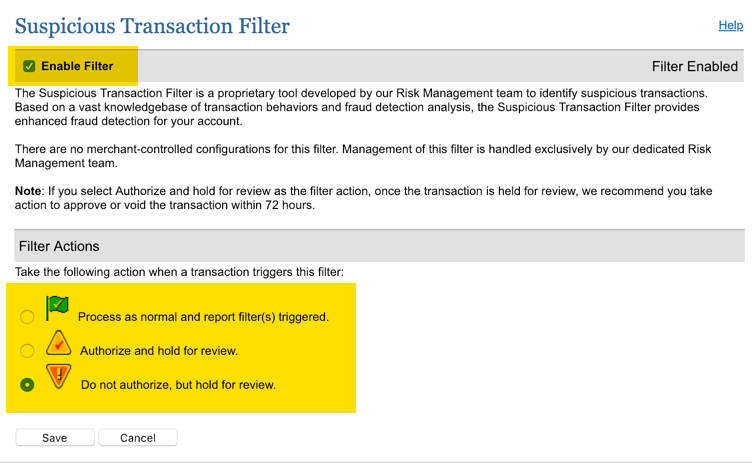 Step 4: Click SAVE to save your settings. Continue to review and save your settings for all fraud filters.