This guide will show you how to opt-in or opt-out of notifications from Authorize.net.
To turn off your Authorize.net notifications:
1) Log-in to your Authorize.net dashboard
2) From the Home Page, select the Account Tab. Then navigate to the User Profile on the side bar and select Edit Profile Information.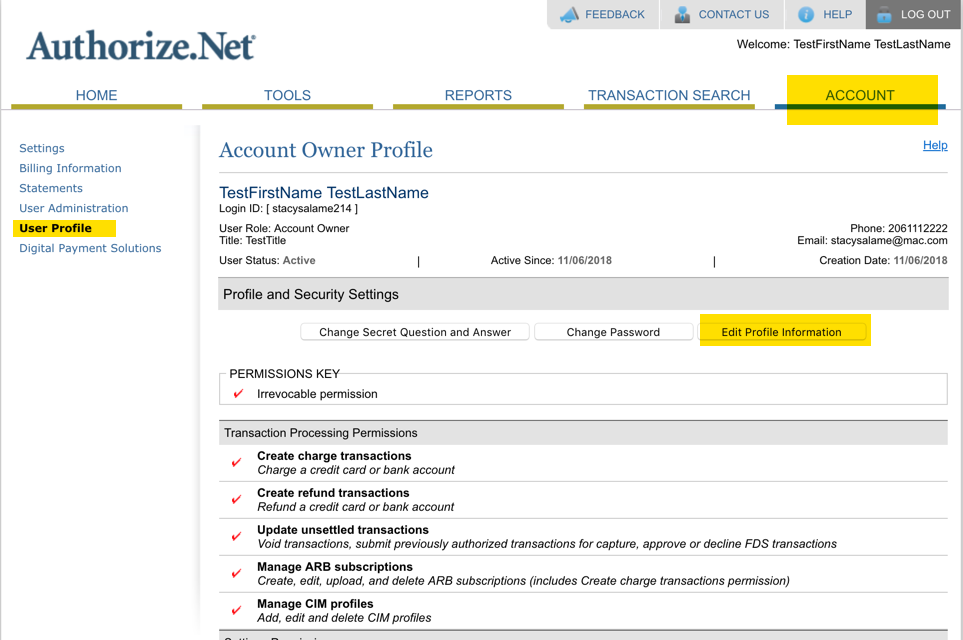 3. Under Email Notification Settings, determine which notifications you would like to receive.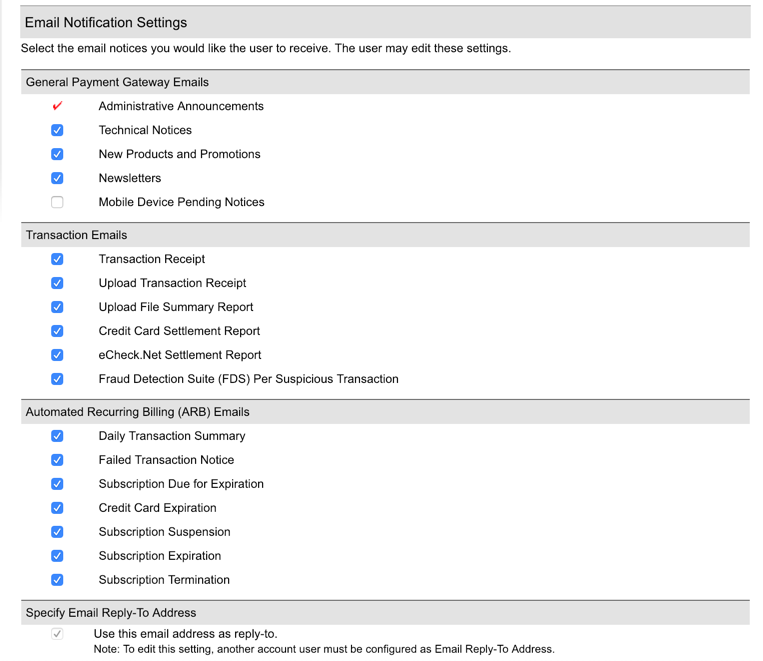 4. Type in the Secret Answer (may be required) and hit Submit to Save.