Instructions and some FAQ on enabling e-Check services with Authorize.net
It is fast and easy to sign-up for e-Check services within Authorize.net.
1) Log-in to your Authorize.net portal.
2) From the home page, click the eCheck.net link.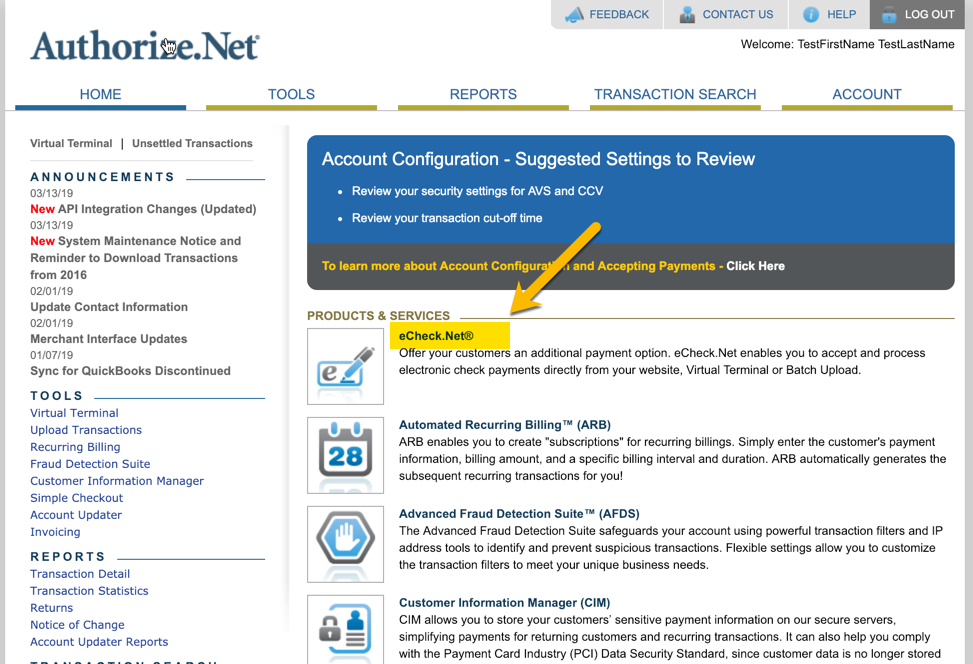 3) On the next page, you will be taken to the online application for eCheck.Net. Review and fill out the information on the application, review the eCheck.Net agreement and submit the application. The application will then go through an approval process. Note: The pricing is published in the Authorize.net application.
4) You will be notified by email of your approval or decline. It can take a few minutes to approximately three (3) business days if additional review and documentation are needed to process a completed application. (If the application is incomplete, you will receive an email notifying you of what is needed to complete the application).
5) If you are using a software with Authorize.net as the integrated gateway, you would need to contact your software vendor to assist with enabling the eCheck feature on your platform.